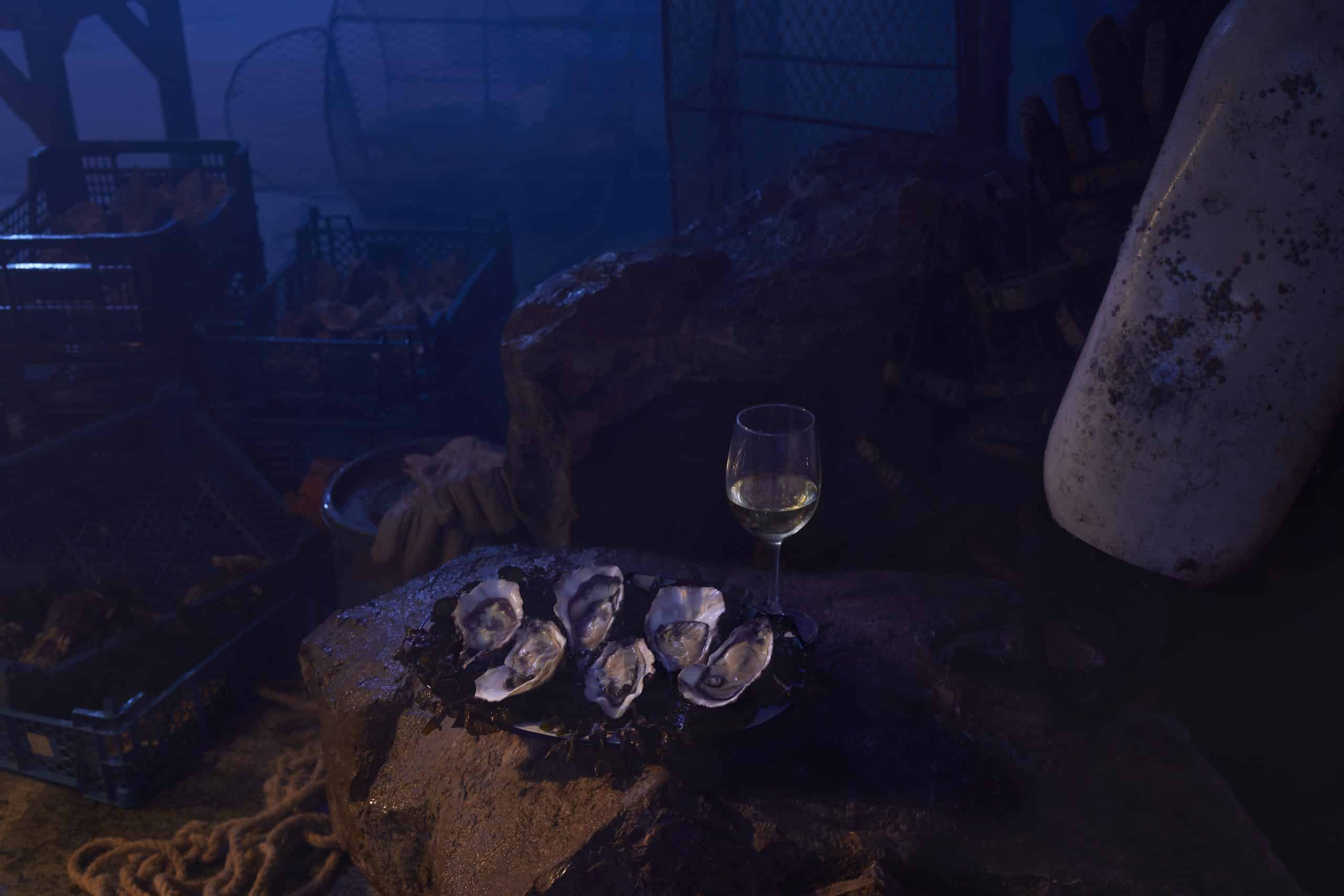 Fantastic settings for unforgettable events
Study day, meeting, product launch, press conference, workshop, afterwork, cocktail party, seated dinner, … The Comptoir Général's decor is a unique setting for a different approach to professional or private events.
A large modular space, the Aquarium room
Overlooking the garden, its skylights and urban jungle blur the notions of inside and outside. With its 200 m2, this modular space can accommodate 130 people theatre-style and 200 people for a cocktail reception.
Equipped with a complete technical package (large 4×3 motorised screen, video projector, 2 HF microphones), the classroom is ideal for organising seminars, press conferences or product launches.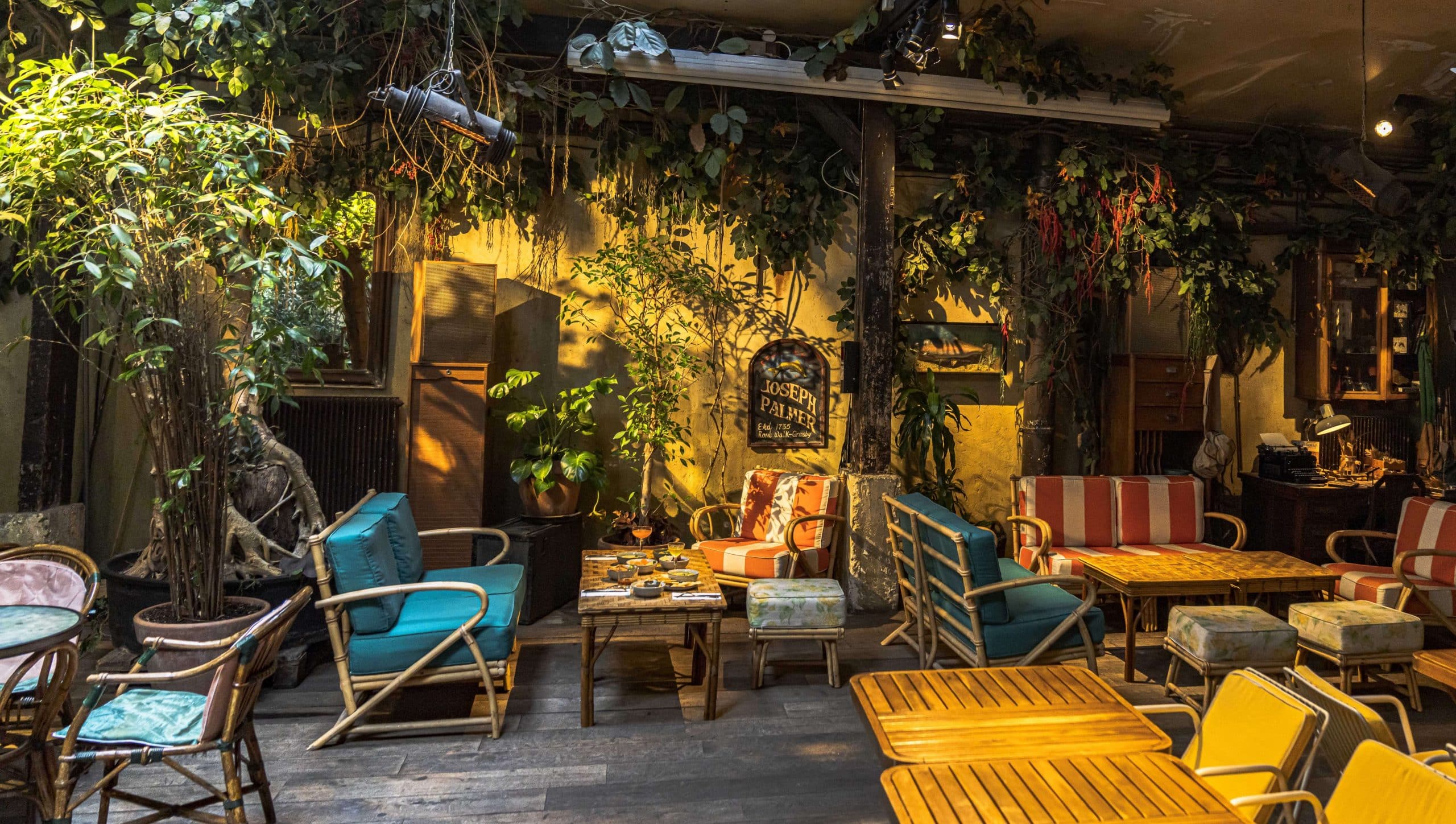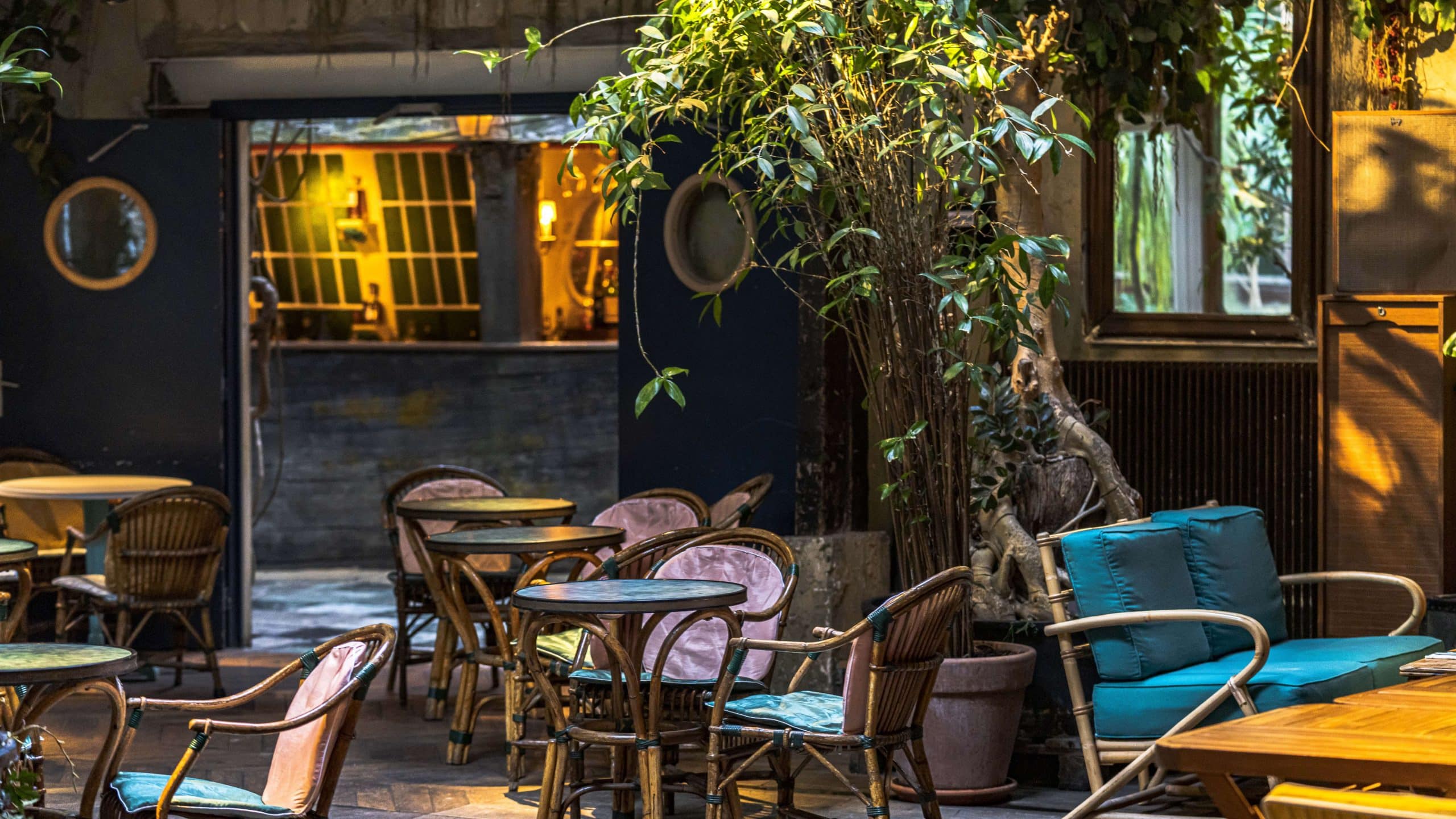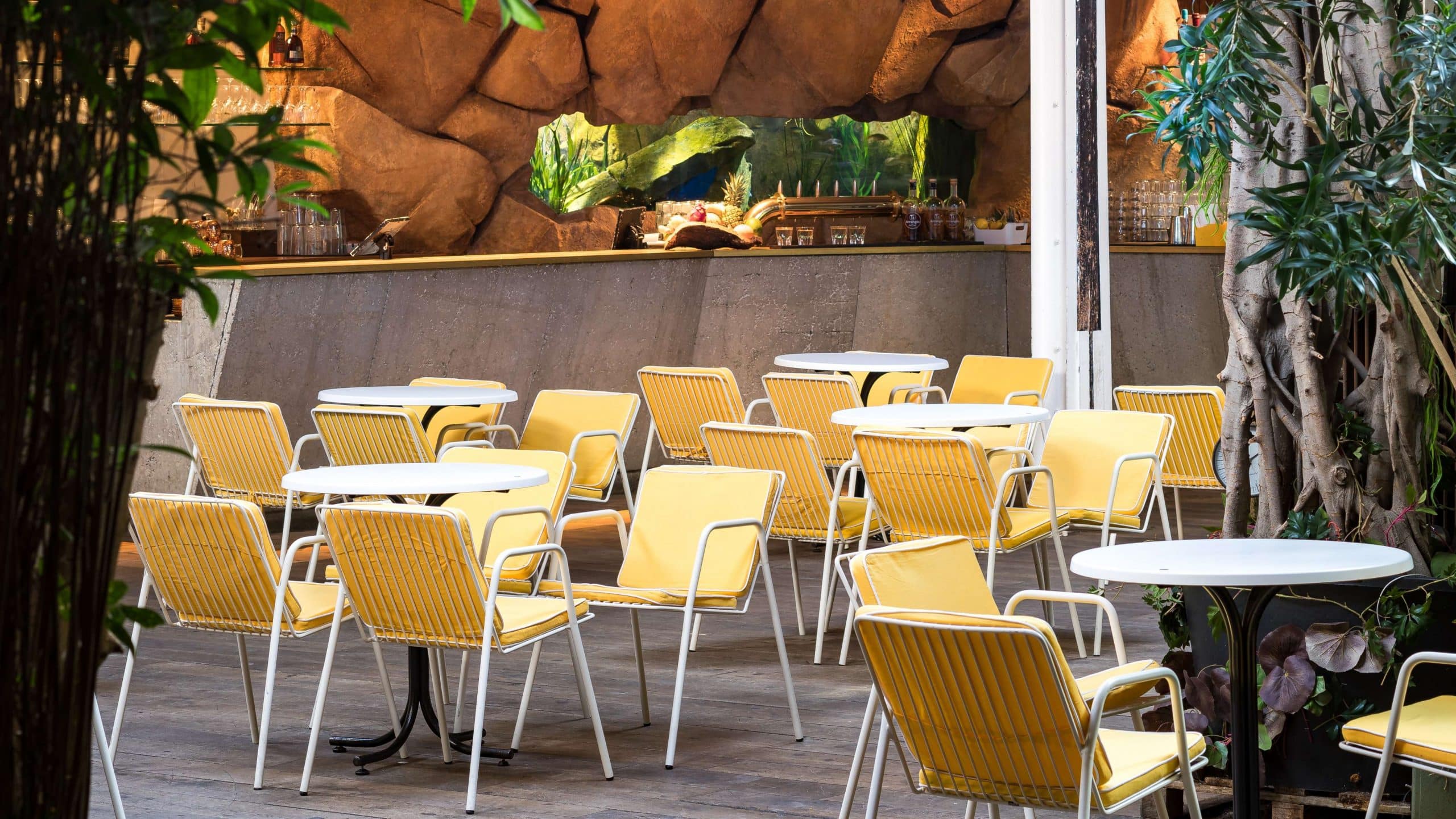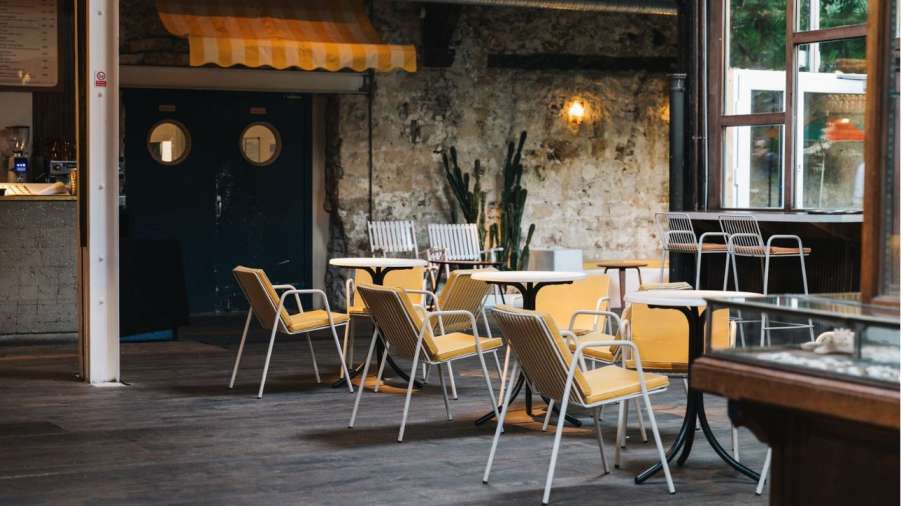 A relaxation area, the Beach
This 160 m2 space can accommodate up to 250 people for a cocktail reception. Its imposing ceiling height and configuration make it ideal for workshops and dance parties.
This space, with its boat bar, is overlooked by an entresol and a vast mezzanine.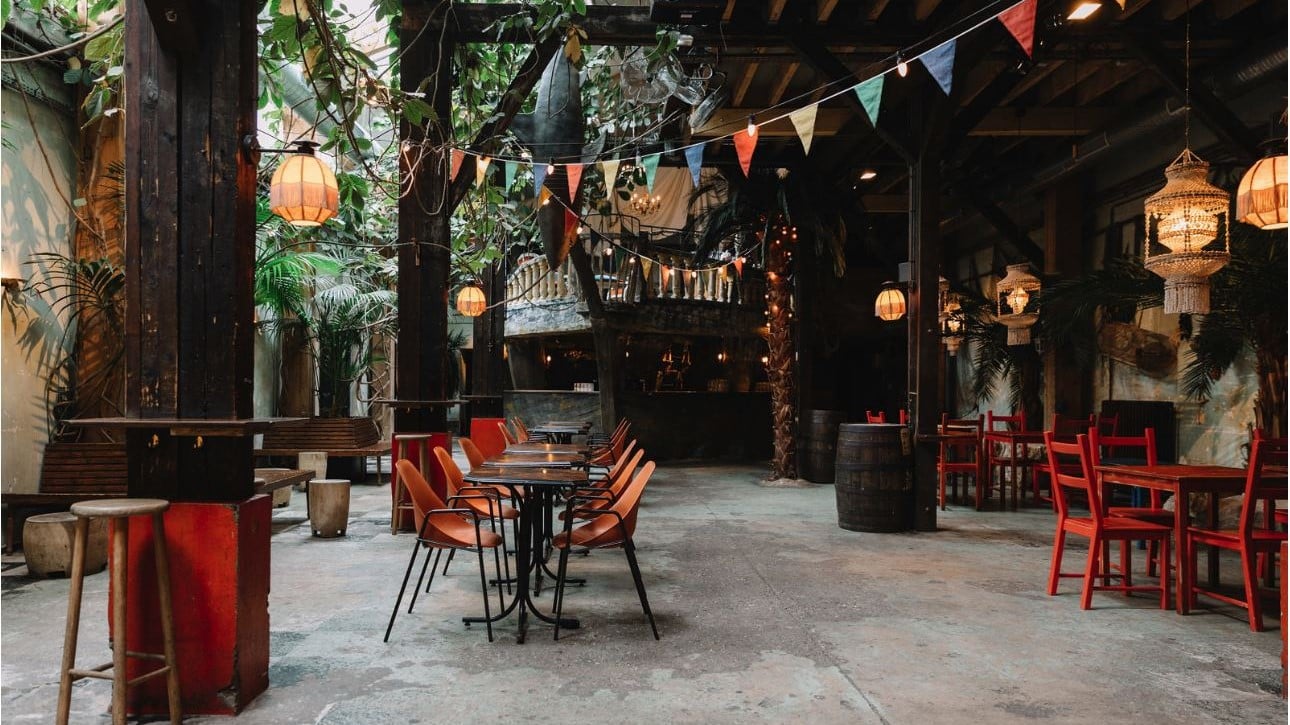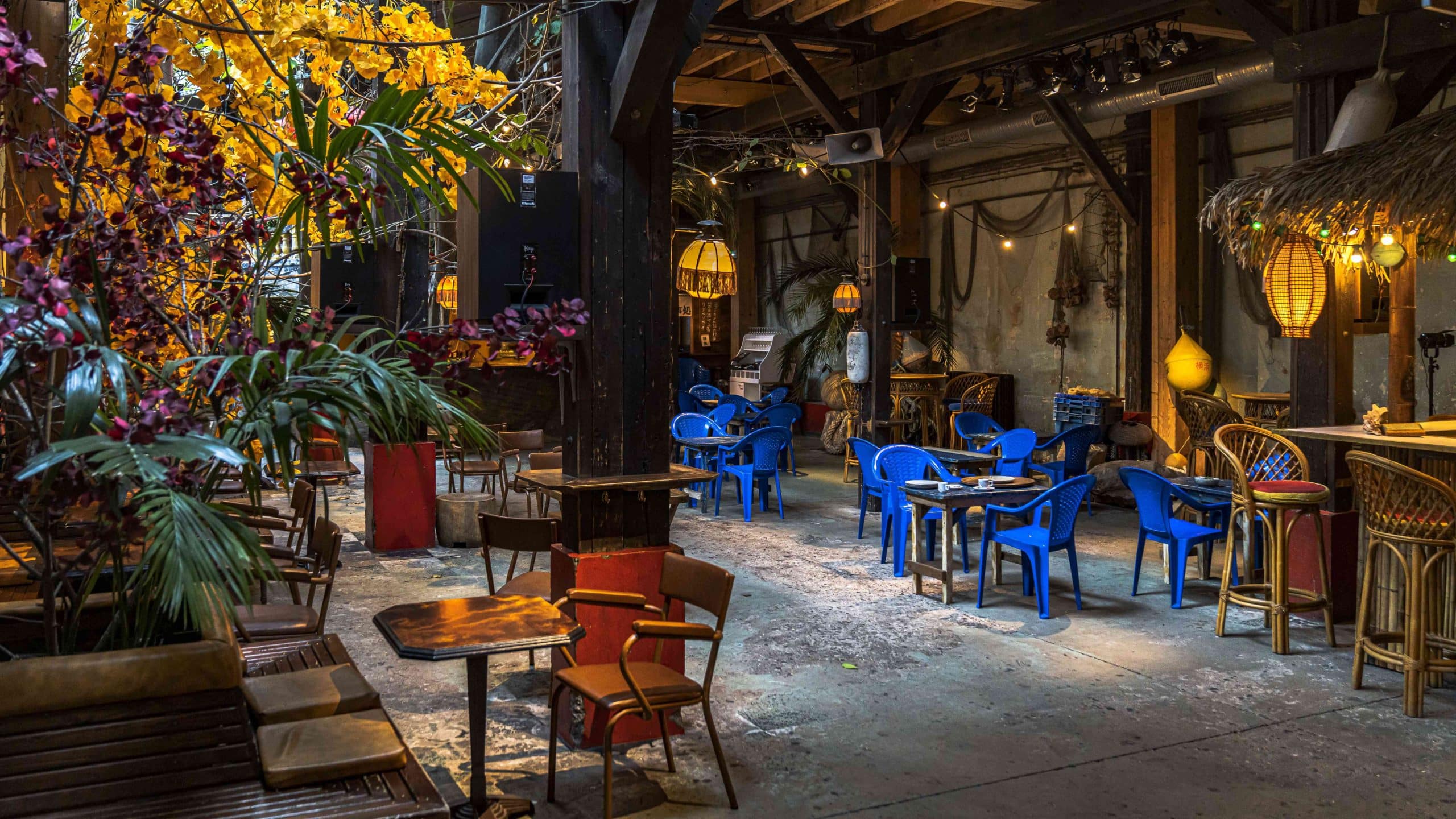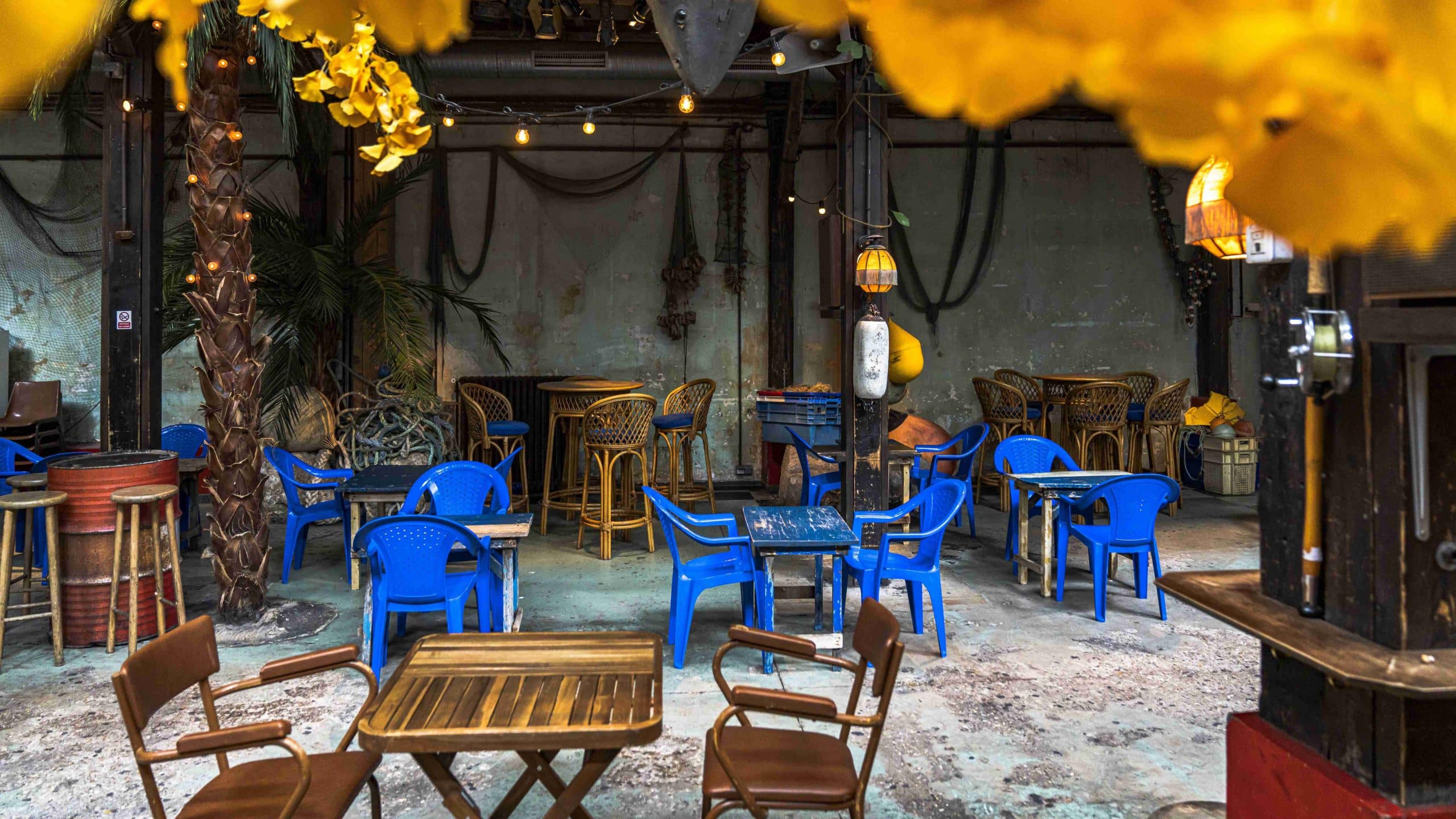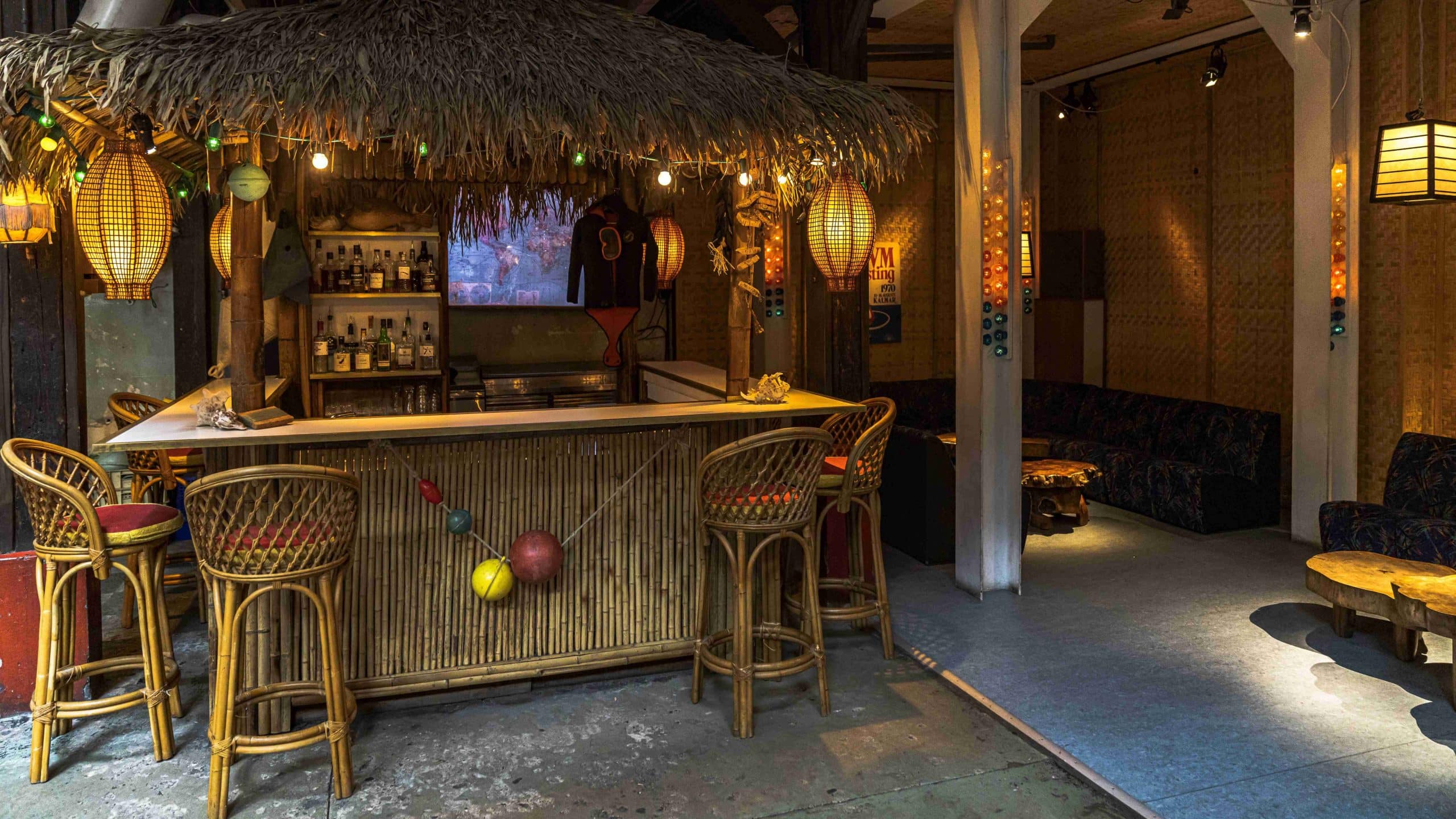 An intimate space, the Italian Cabin
Nestled above the boat bar, the Italian Cabin is an open-plan 25m2 space with comfortable seating and an uninterrupted view of the main room. Designed for intimate events, it is ideal for business meetings and confidential receptions.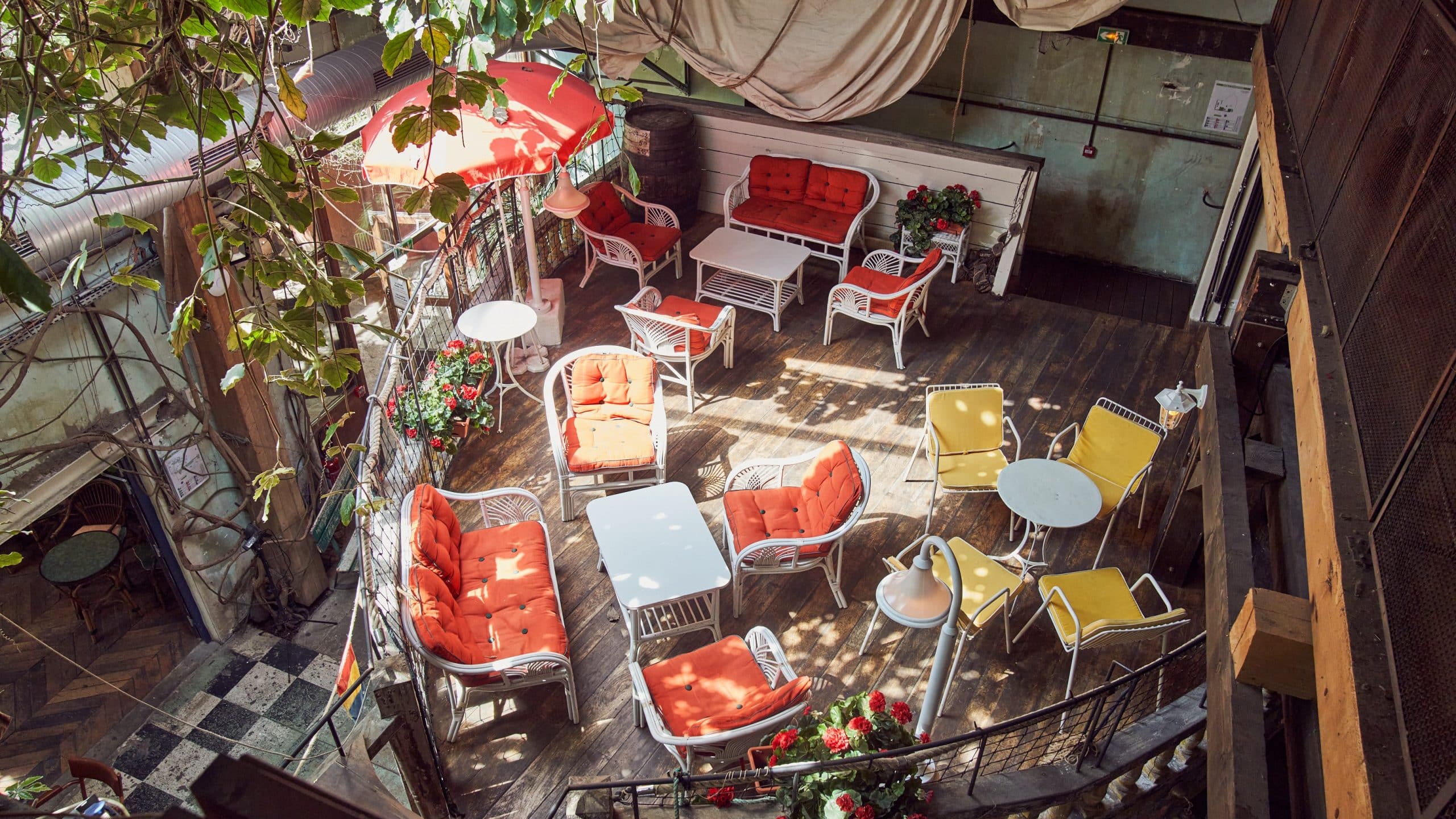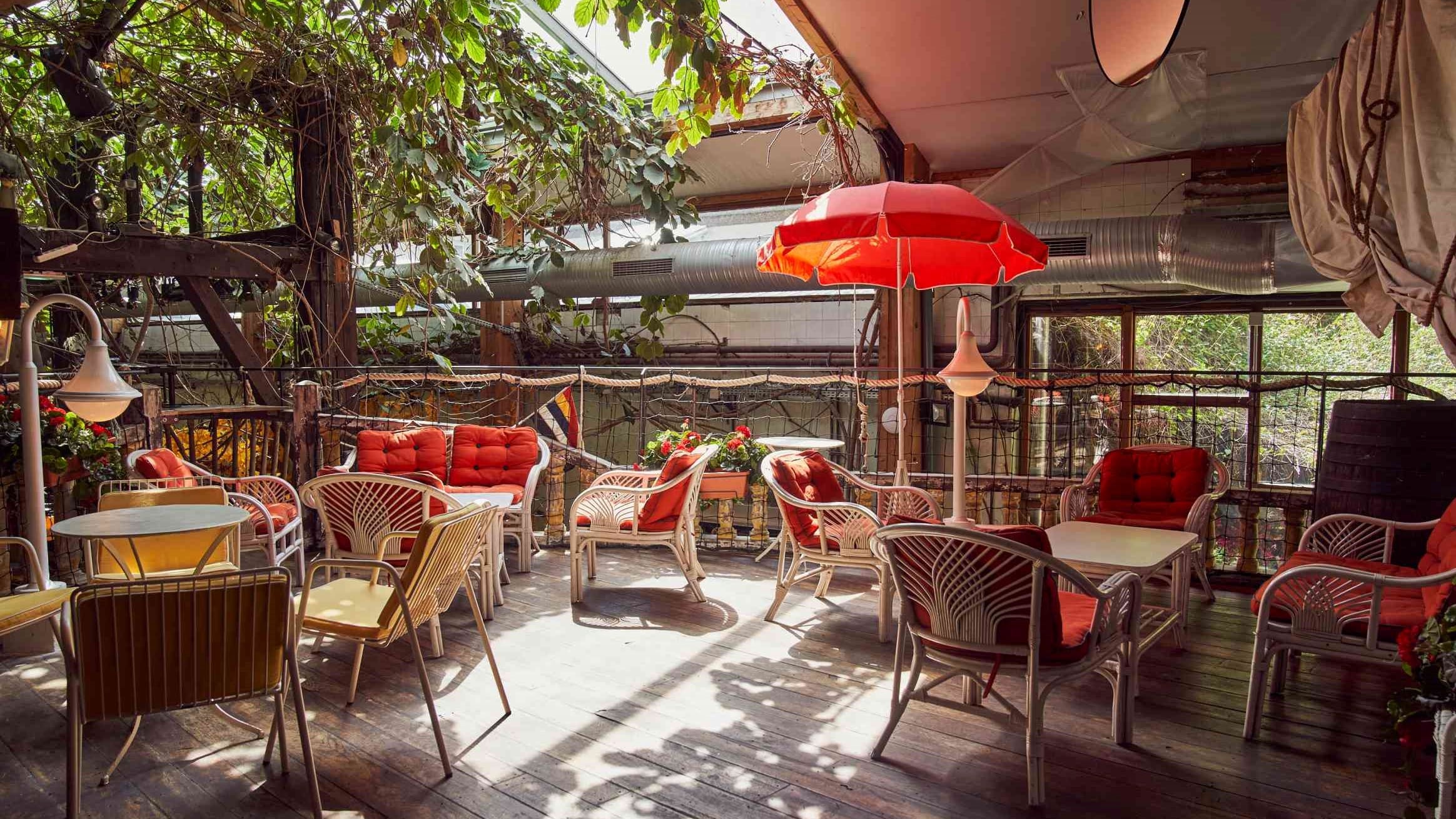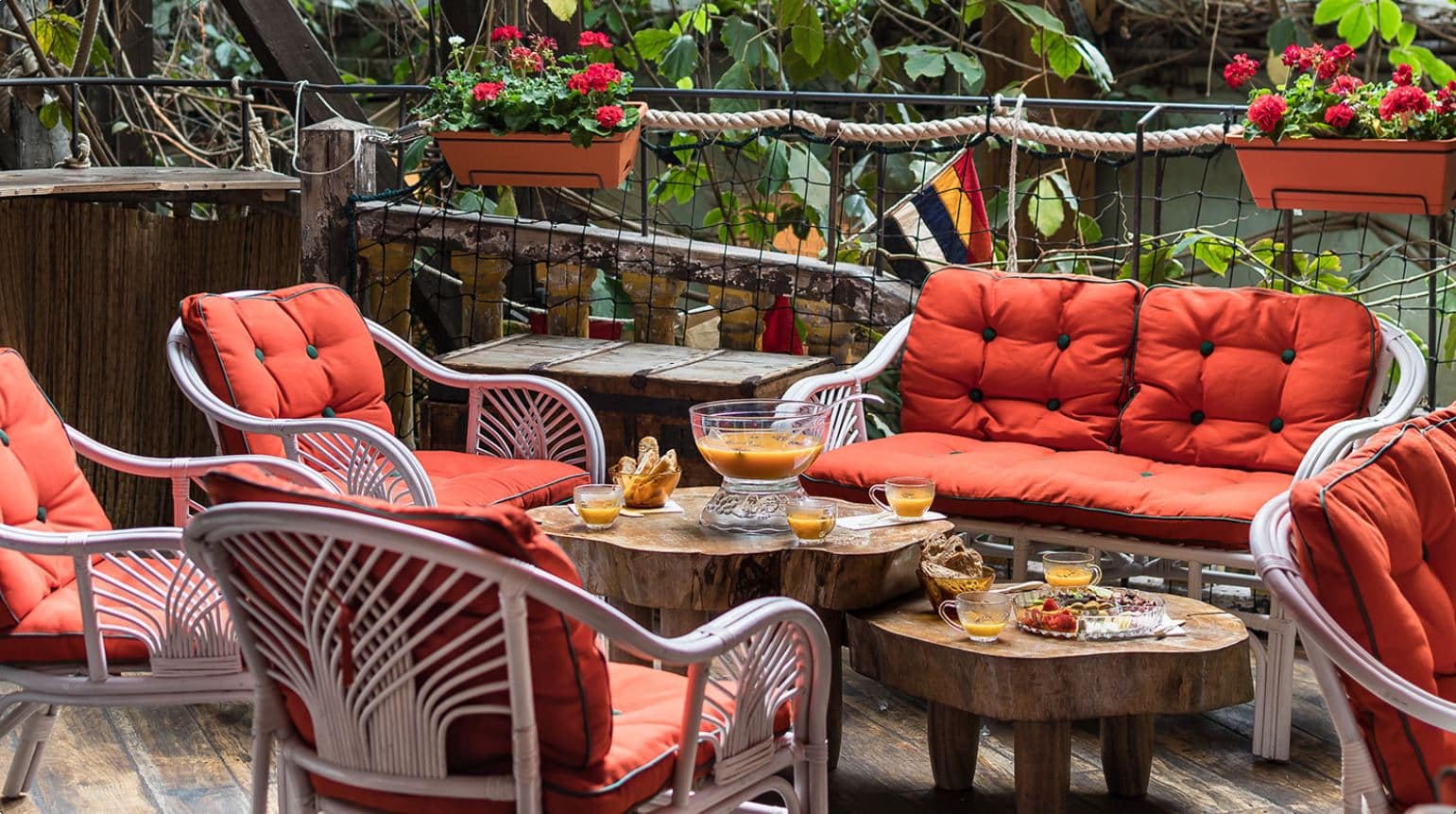 A convivial space, the Oasis
This 90m2 mezzanine is designed for medium-sized receptions. Oriental atmosphere, waterfall, Berber lounges and large cushions on the floor: this relaxation area overlooks the main room and shares the musical ambience.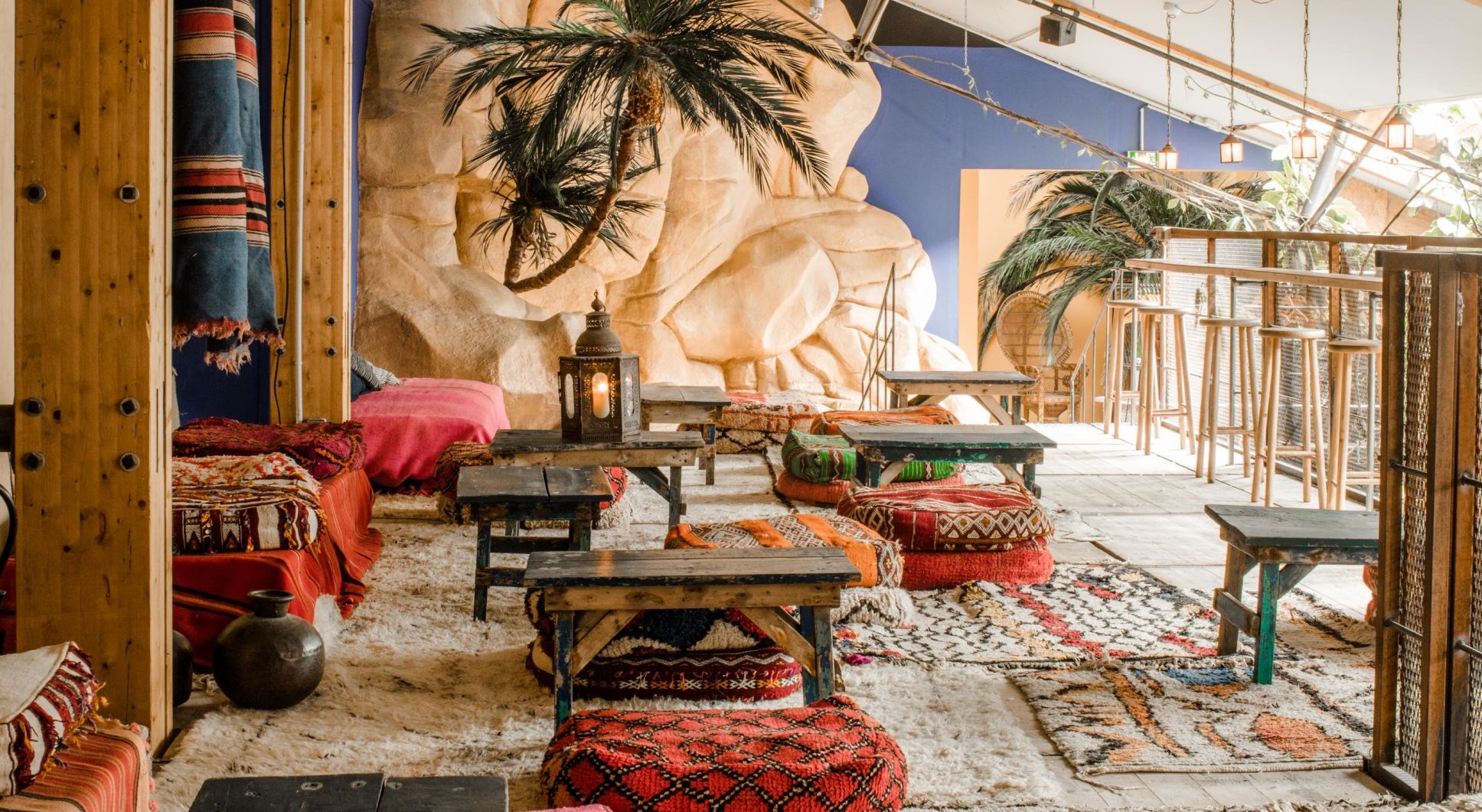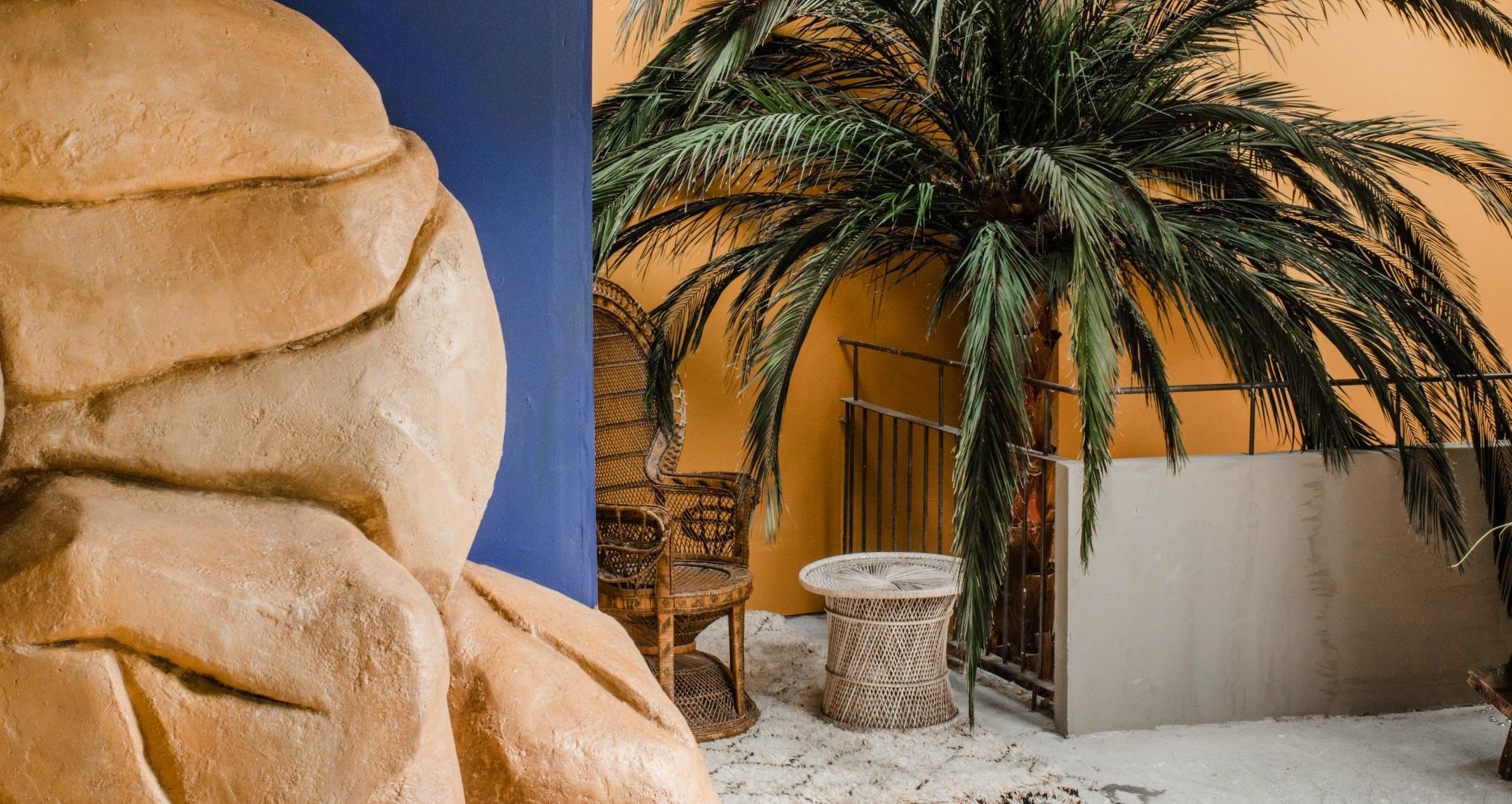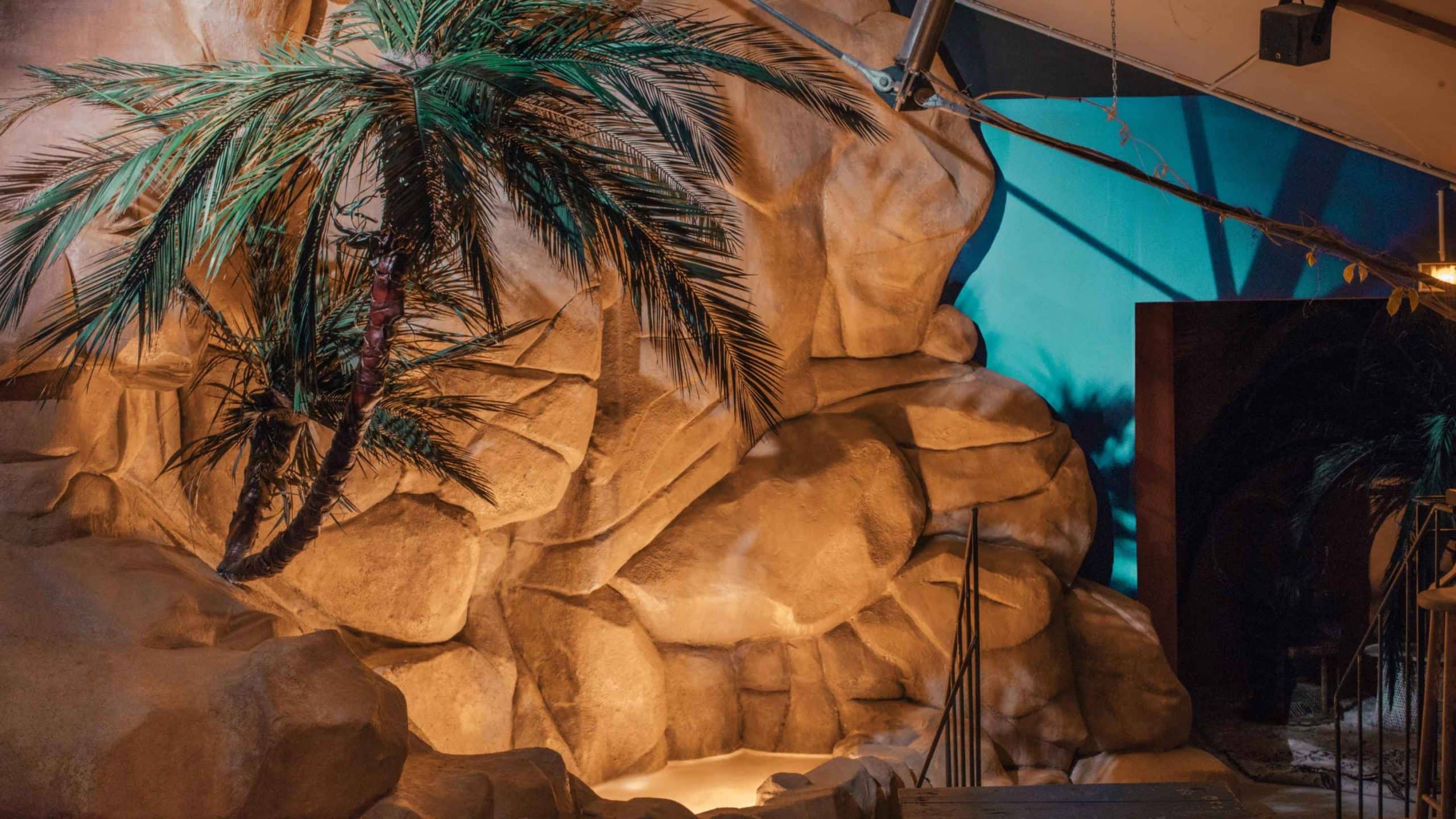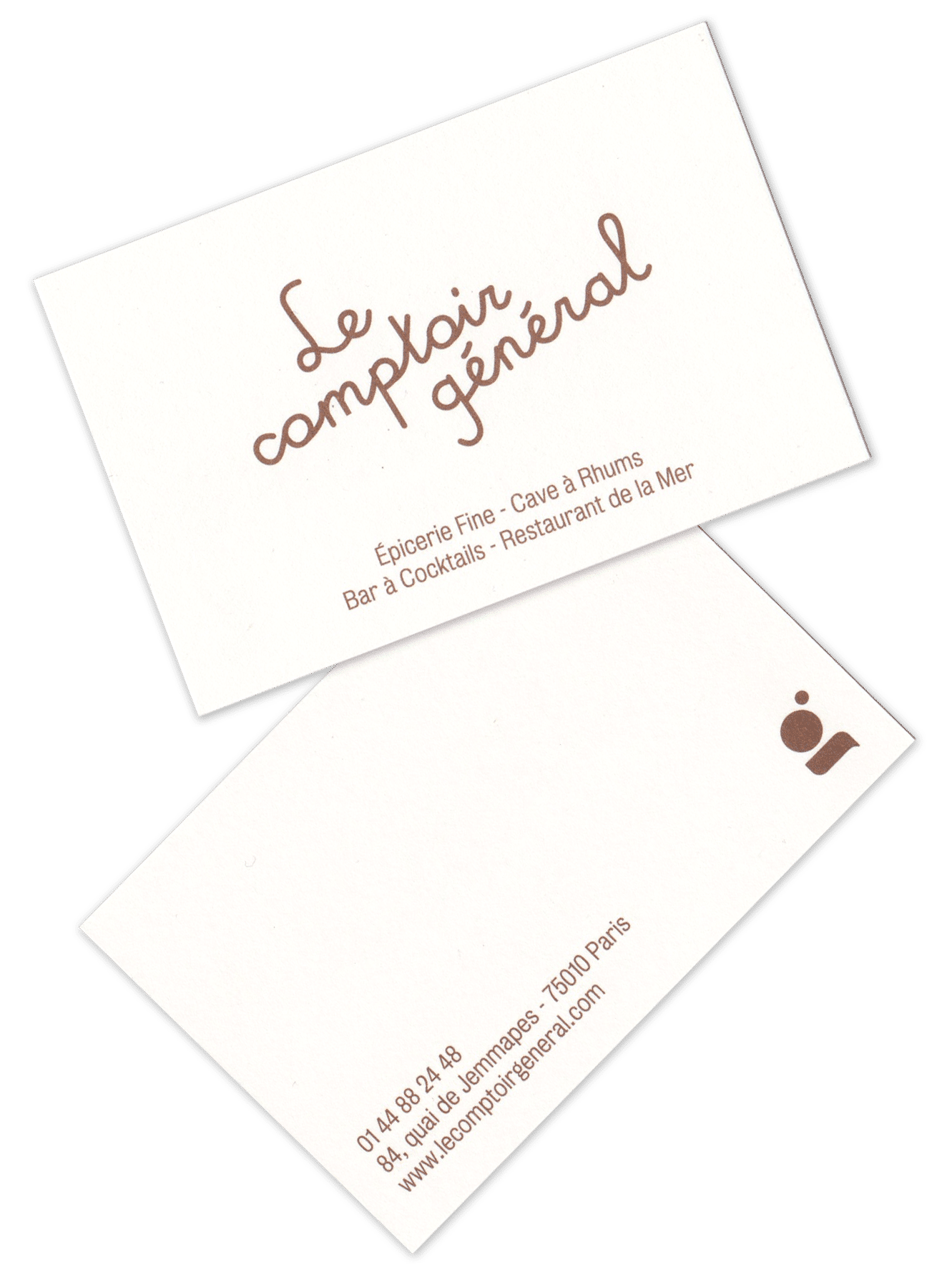 They lived our experience, here are the brands which trusted us:
Air France, Arte, Axa, Ben & Jerry's, Biocoop, Christian Louboutin, Club Med, Chanel, Crédit Agricole, Danone, Decathlon, Eleven Paris, Google, KPMG, La martiniquaise, Lagardère active, Louis Vuitton, Kenzo, Mairie de Paris, Michelin, Musée du Quai Branly, Netflix, Nike, Playstation, Publicis conseil, Safran, SNCF, Société Générale, Suntory, TBWA, Vente-privée.com, Vinci, Yves Rocher