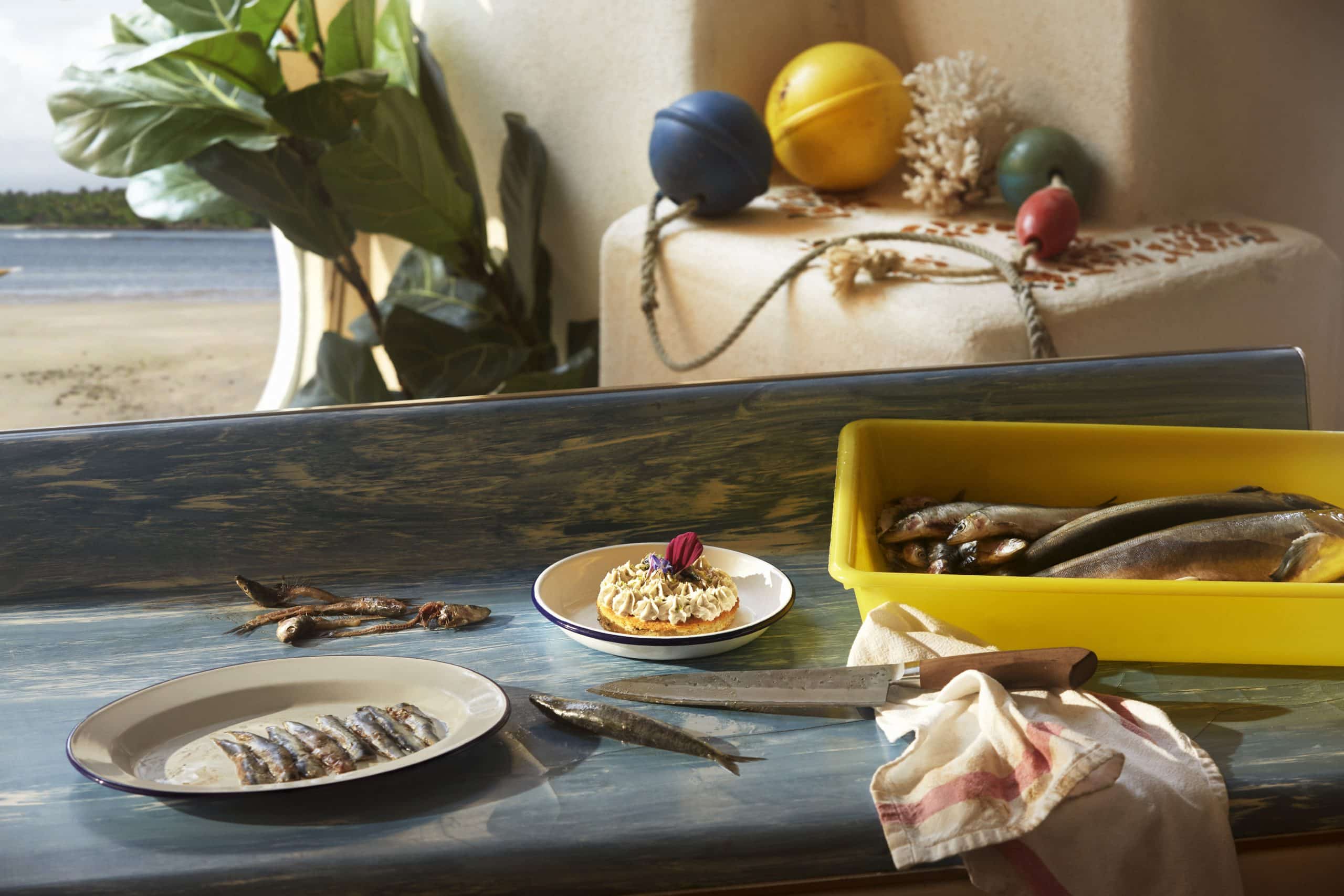 A Mediterranean Deli
To echo the Chef's dishes, to extend the change of scenery beyond the dining room, the Comptoir Général has added a "take-away" extension that gives the impression of a troglodyte house. We are at the edge of the Mediterranean, caressed by the sea air and the scent of fresh fish, at the time of the aperitif and the return of fishing.
Comptoir Général sets up its own Deli right at the entrance of 84 quai de Jemmapes, where the visitor eventually discovers a narrow passage rising curiosity, at the end of which seems to be the access to a luxury hotel gallery, a reception lobby, the beginning of a marvellous labyrinth.
Rums and fresh products to go

And at the end of the venture, the visitor can take away the best of the sea fingers, house cocktails, as well as numerous references of rum from the best distilleries in the world to continue the voyage: with notably a Cheval Bon Dieu French agricultural rum (Martinique), Mezan (Panama) in the Spanish tradition, and in the pure English tradition, Appleton State 21 years old (Jamaica), Matugga from Uganda, or a Magnifica Reserva Soleira aged cachaça (Brazil)
Among the must-try seafood dishes, sardine rillettes and marinated gravlax salmon…
Here again, the products are fresh, made by our Chef, and are sourced with care, in an eco-responsible fashion, from small farmers, craftsmen and fishermen.